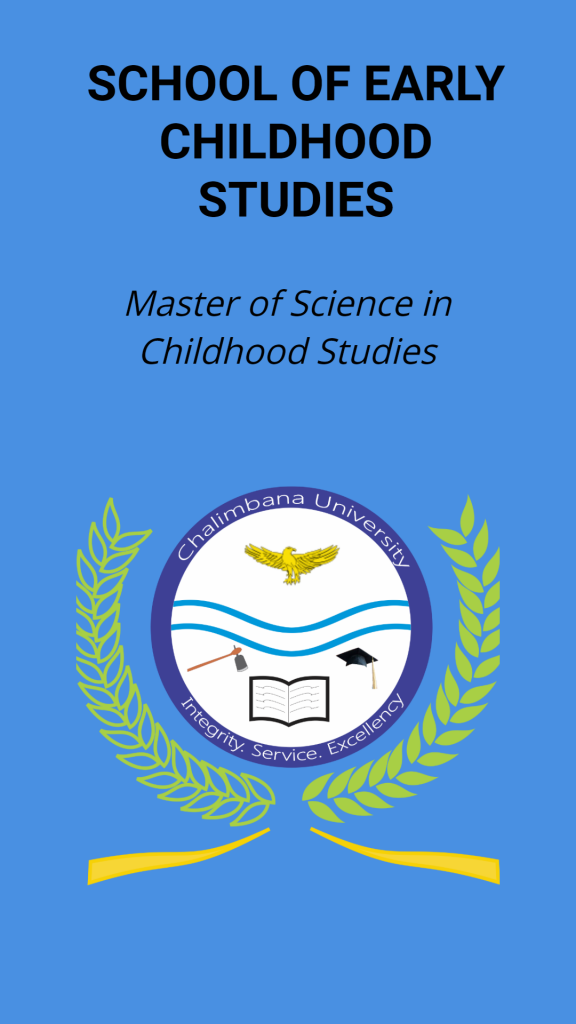 Master of Science in Childhood Studies (Multidisciplinary programme)
Early Childhood Education is a foundation for future development that provides a child with a strong basis of intelligence, personality, and social behaviour, capacity to learn and nurture oneself as an adult. 
Minimum Entry Requirements
Five (2) O-Level credits or better; these must include English Language and Mathematics.
Course Duration
The course study shall be completed in a period of four (years). You can pursue the course under: Full-Time or Long Distance learning.