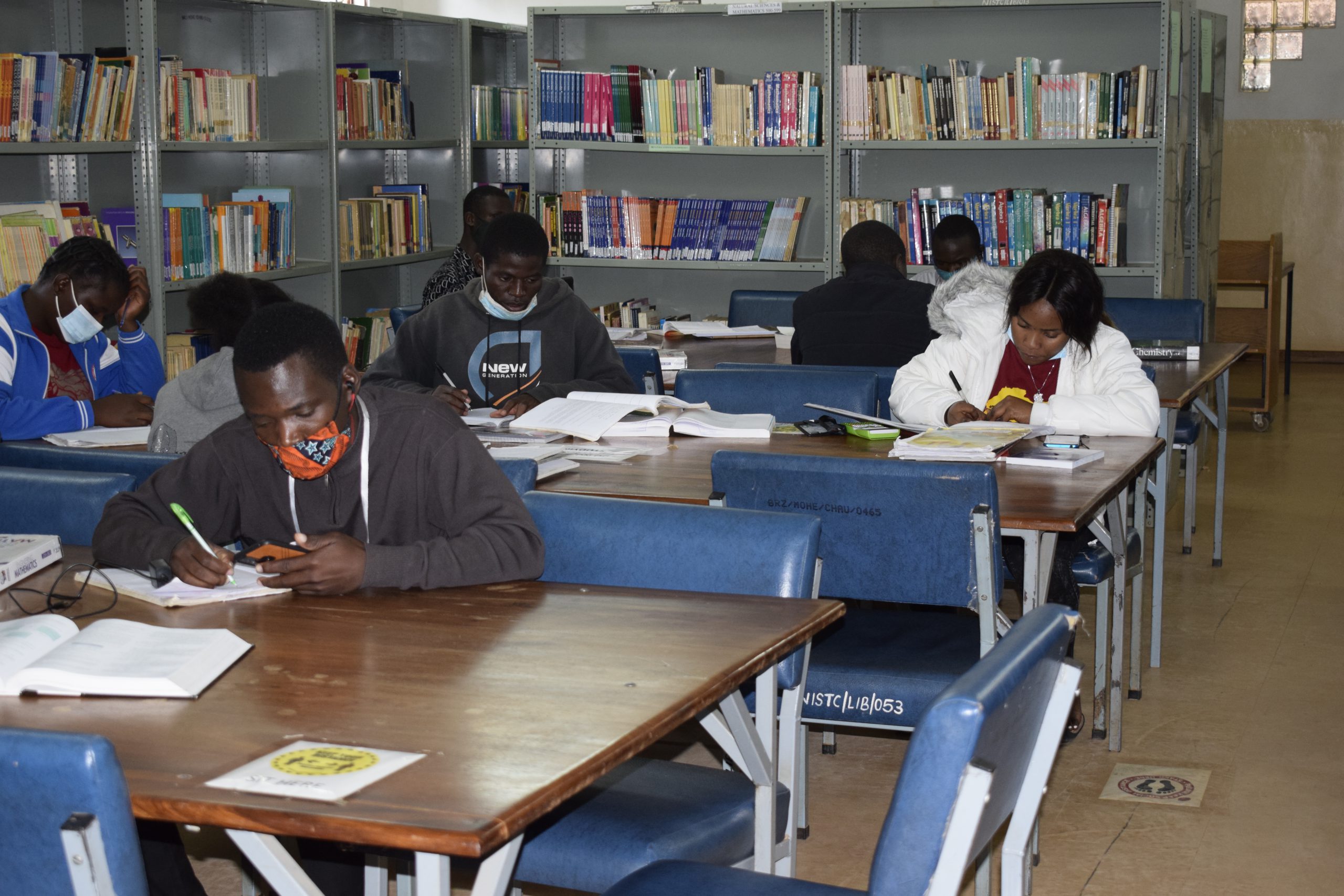 Chalimbana University Library provides support to the academic welfare and research activities of its patrons. It has enough information specialists who are highly skilled in providing quality service to the community.
Our general collection covers a wide range of relevant information materials in various disciplines offered by the university.  In addition to the general stacks of information materials, we have a special collection as well as short loan for reference materials that can only be used within the library (these are materials that are on demand) and reference services. Furthermore, we have a digital library where our patrons can access electronic resources and open access materials such as books and journals to meet their research needs.
The library has a computer lab with computers connected to reliable internet and free Wi-Fi for patrons to use.
In the quest to serve our patrons better, we have extended our operating hours as follows:
MONDAY TO FRIDAY 08:00 HOURS– 22:00 HOURS
SATURDAY AND SUNDAY 09:00HOURS – 16:00 HOURS
GUIDE FOR ARRANGEMENT OF INFORMATION MATERIALS IN THE LIBRARY.
000 SERIES – GENERALITIES
100 SERIES – PHILOSOPHY AND PYSCHOLOGY
200 SERIES- RELIGION
300 SERIES- SOCIAL SCIENCES
400 SERIES- LANGUAGE
500 SERIES- MATHEMATICS AND NATURAL SCIENCES
600 SERIES- TECHNOLOGY AND APPLIED SCIENCES
700 SERIES- ART
800 SERIES- LITERATURE AND RHETORIC
900 SERIES- GEOGRAPHY, HISTORY OTHER RELATED DISCIPLINES.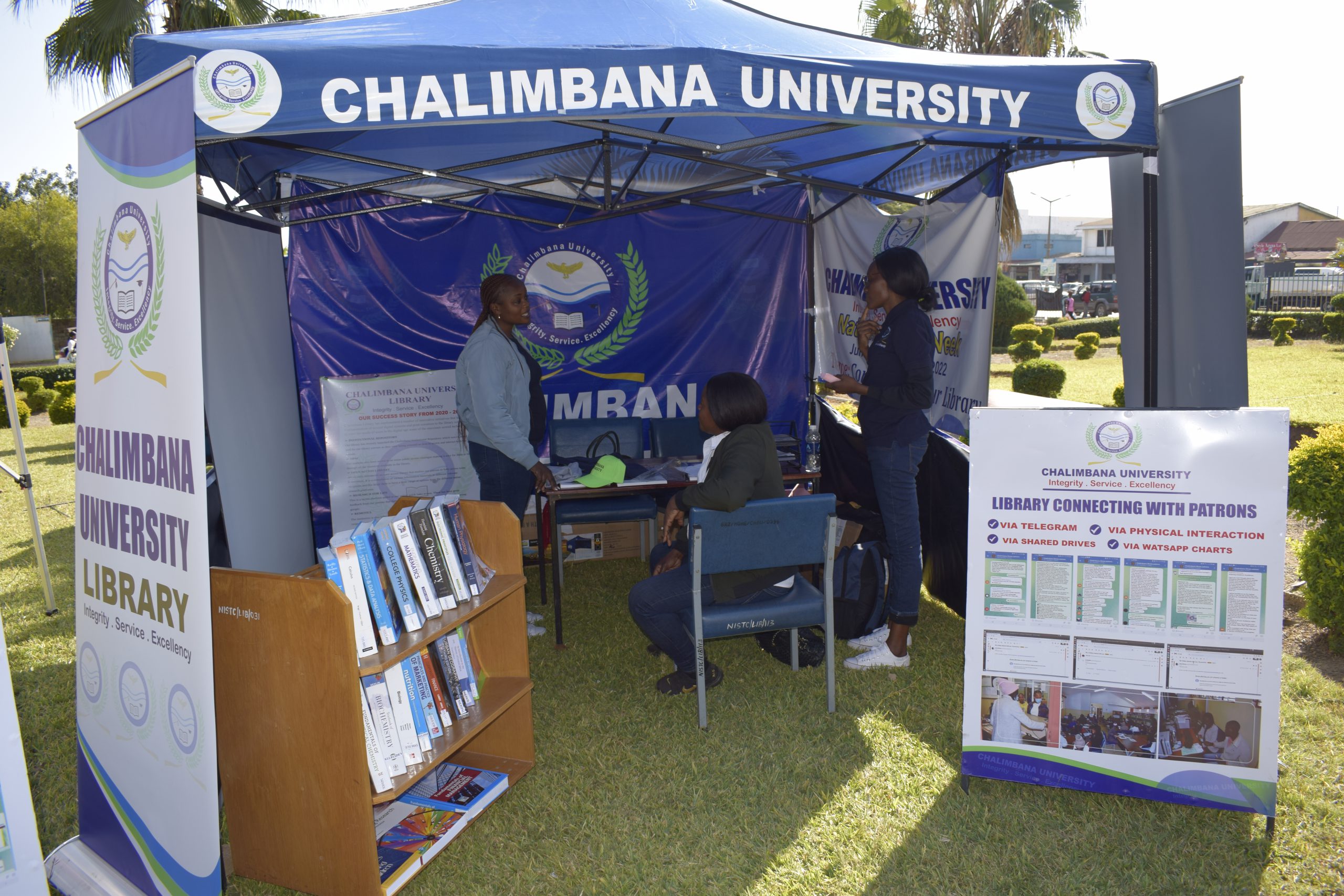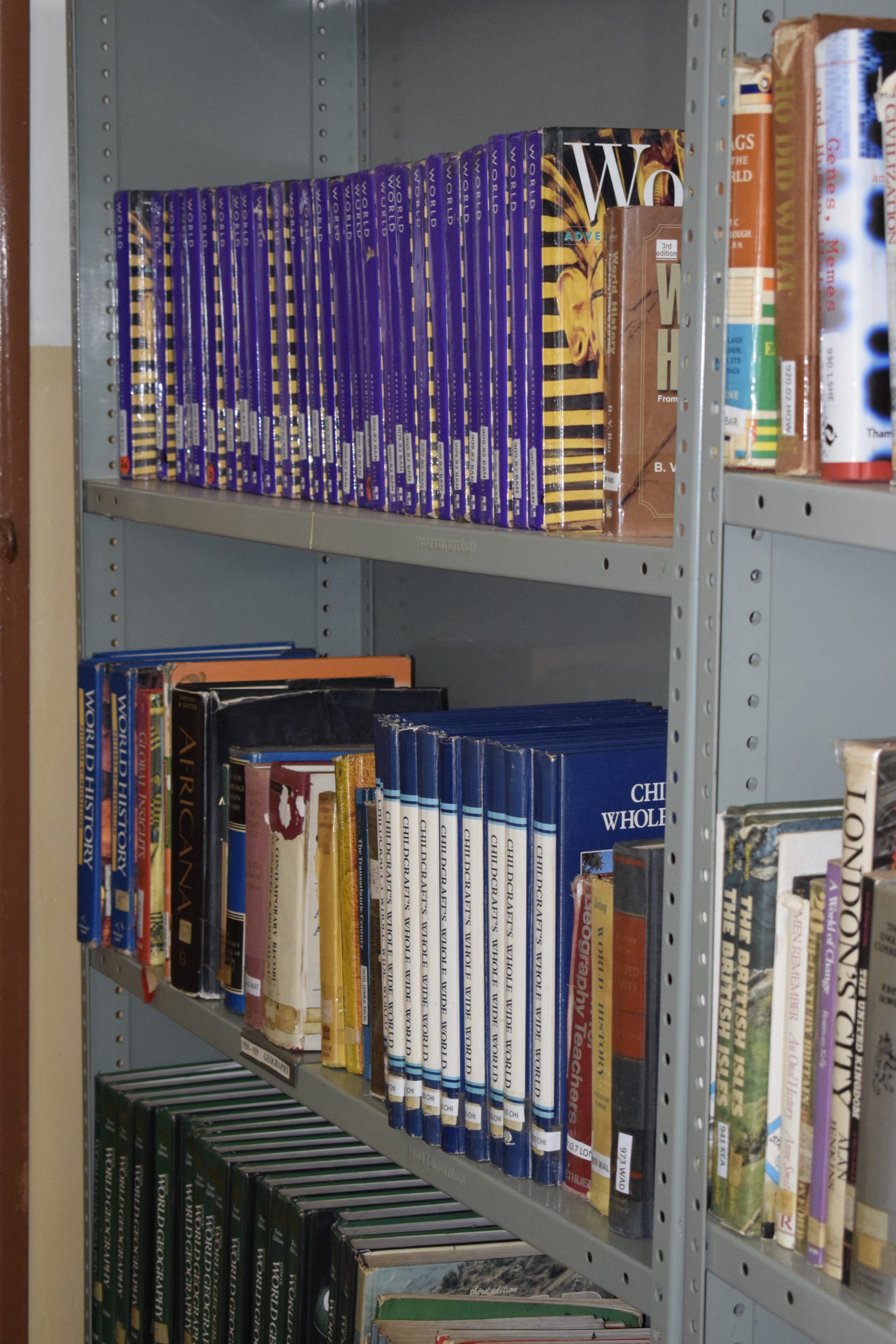 NOTE: We have received new books in the following disciplines;
Business Studies
Literacy and Languages
Geography
History
Civic Education
Literature
Food Science and Nutrition
Mathematics and Science
Design and Technology
For more information or inquiries, send an email to: library@chau.ac.zm OR call us on …..
PLEASE VISIT THE LIBRARY TO ACCESS EXCELLENT INFORMARTION MATERIALS AND A GREAT SERVICE FROM THE LIBRARY TEAM. UNLOCK YOUR ACADEMIC POTENTIAL WITH A PUBLIC UNIVERSITY OF INTEGRITY, SERVICE AND EXCELLENCE.